Listed below are three high-value discipleship events to attend in 2021 and 2022.
---
O

ur mission is to help you find the next right discipleship book for your church. Our vision is to see the church become more beautiful. A "beautiful church" is my favorite, scriptural way of describing the result of discipleship for a church. That's why I want to encourage you to attend one of the following discipleship conferences coming up in the next seven months. HIM Publications and at least one of our authors is speaking at each conference.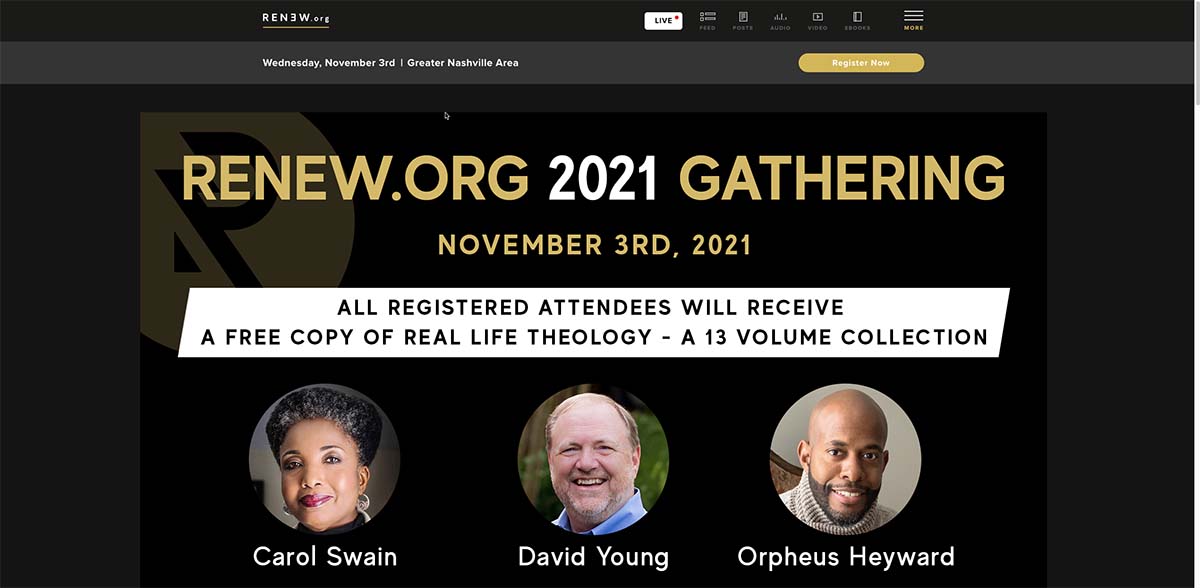 November 3, 2021, Murfreesboro, TN (near Nashville) Theme: Real Life Theology Why are Christians leaving the faith right now? One reason is that they're rejecting a false Jesus—not the real person from the Scriptures—and this often comes from weak or watered-down theological teaching. They are rejecting a "Christ," but it's a "Jesus" of their imagination. We need solid theology to make solid disciples of the real Jesus. The Renew.org Gathering focuses on renewing the teachings of Jesus in Scripture to fuel disciple-making. At their conference this year, they're unveiling an incredible tool for theological training in churches: the Real Life Theology systematic theology book series for everyday people.
---
This is a high-value conference because they will teach how to think through controversial topics for conservative Arminians. 
---
Their nuanced approach upholds the authority and inspiration of Scripture while engaging in hard-to-handle topics. They also have an incredible lineup of speakers this year.

Thousands of Christians in hundreds of churches have been impacted by Renew's content, events, and resources. My favorite outcome of their platform is to see how much Renew's theological backbone encourages leaders. Learn more and sign up for their November 2021 conference here. HIM Publications authors speaking: Bill Hull, Dave Clayton, Jim Putman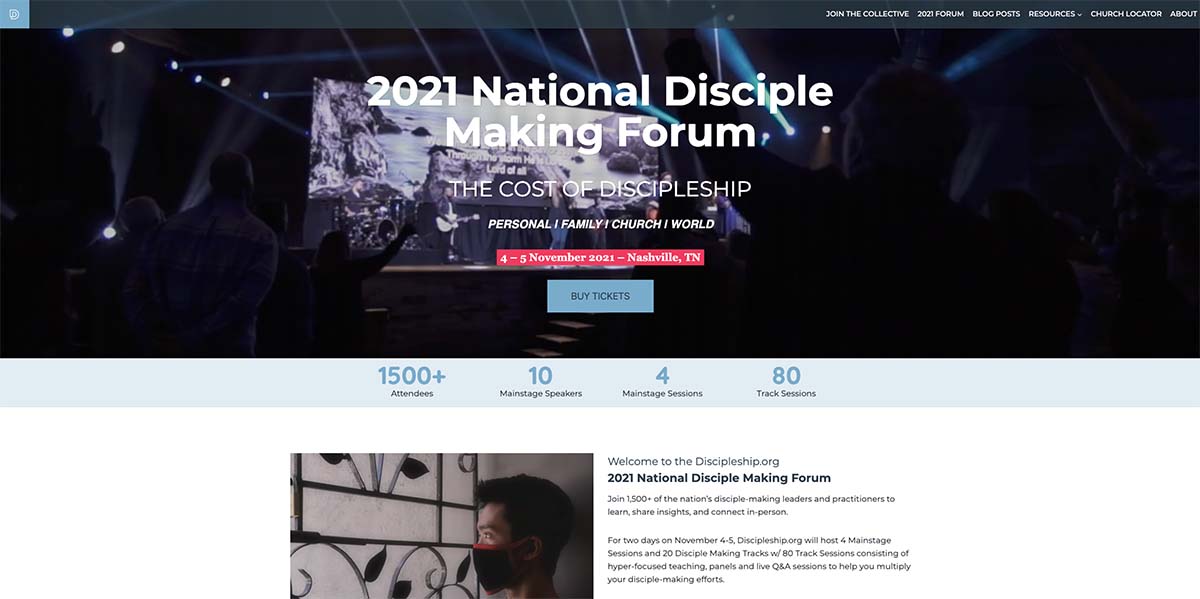 November 4–5, 2021, Nashville, TN Theme: The Cost of Discipleship Why do church leaders often fail to make disciples? While they truly want to make disciples, their churches remain stagnant in that regard. Despite their genuine sincerity, they fail to gain the traction they seek. One reason is they lack the tools, resources, and leadership training to make it happen. That's why Discipleship.org exists—to help equip disciple-makers. They aggregate other disciple-making organizations into one platform to help disciples become Jesus-styled disciple-makers. Their conference theme this year is "The Cost of Discipleship," in which they will go through four spheres of discipleship—in Christ, family, home, and world—to help leaders unpack the costs of following Jesus in all of life. My book with Jim Putman, "The Revolutionary Disciple," is the theme book.
---
This is a high-value conference because of the incredible density of experienced disciple-making leaders and organizations.
---
No other national, annual conference has this quality. Tens of thousands of leaders who have implemented methods they've learned at this conference have seen lives changed as a result. By God's grace, they are moving the discipleship needle for themselves and their churches. Learn more and sign up for their November 2021 conference here. HIM Publications authors speaking: Dave Clayton, Jim Putman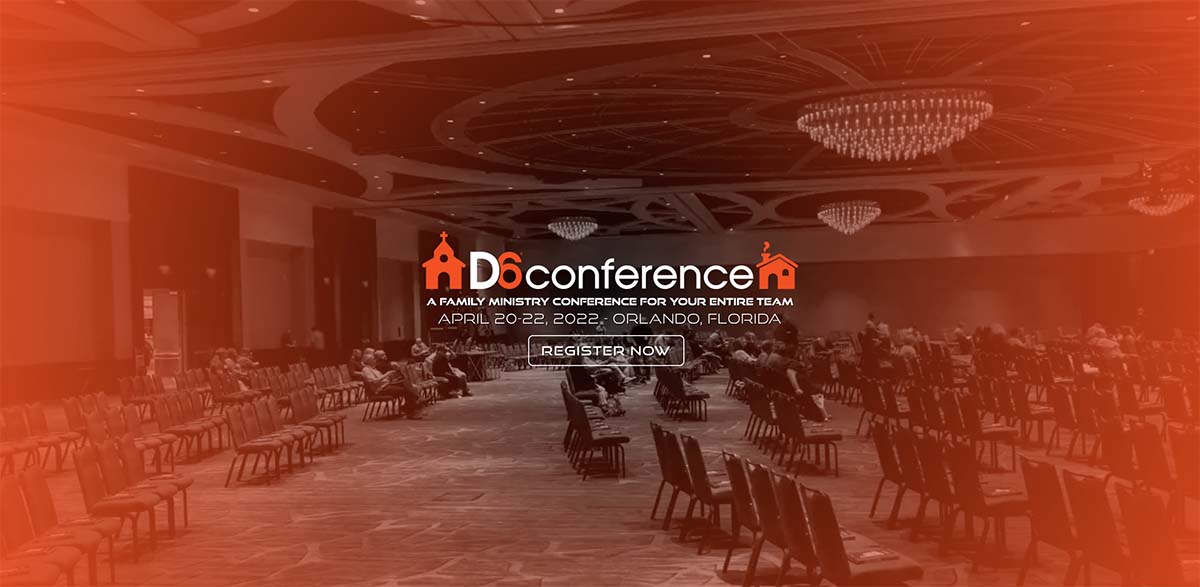 April 20–22, 2022, Orlando, FL Theme: Reset Why do many parents see their children abandon an abiding faith in Christ once their children leave home? While every child makes their own decisions, parents play a major role in their formation process, and they often find themselves ill-equipped to disciple their children. This can leave a disciple-making void in their child's life. The D6 Conference equips parents and family ministry leaders for discipling their kids. The theme for 2022 is "Reset," which takes a look back to what we've been through during the pandemic and then makes plans for moving forward. D6 is "a family ministry conference for your entire team" based on God's command in Deuteronomy 6 to impress God's commands on children.
---
This is a high-value conference because it's focused on disciple-making for kids, and they've got a solid track record. 
---
I look forward to seeing the fruit of next April's conference. Learn more and sign up for their April 2022 conference here. HIM Publications authors speaking: Chad Harrington (I'll be speaking on humility in the home as it relates to my book with Jim Putman, "The Revolutionary Disciple.")
We'll Be at All These
HIM Publications will be hosting a booth at each of these conferences, so please come by and introduce yourself! I hope to see you at one of these high-value discipleship conferences. I believe God could use them in a powerful way to help us all grow—together.
---
Want to hear from Jim Putman about humility in discipleship? Listen to author Jim Putman speak about how disciples can humbly follow Jesus in the midst of vaccine and mask mandates on the "Todd Herman Show" desktop here, Apple Podcasts here, or Spotify here.
---
Subscribe to HIM Publications here
to get long-form discipleship content delivered to your inbox each week.